Features & Info
Be sure to check the Tolkien Gateway for some background lore information. We've based our interpretation of Isengard during the War of the Ring.
The map includes:

The tower of Orthanc with full interior
Broken walls of Isengard
Warg pits, industrial works, and birthing pits
Part of Fangorn Forest & attacking Ents
Eagles circling the tower of Orthanc
The great dam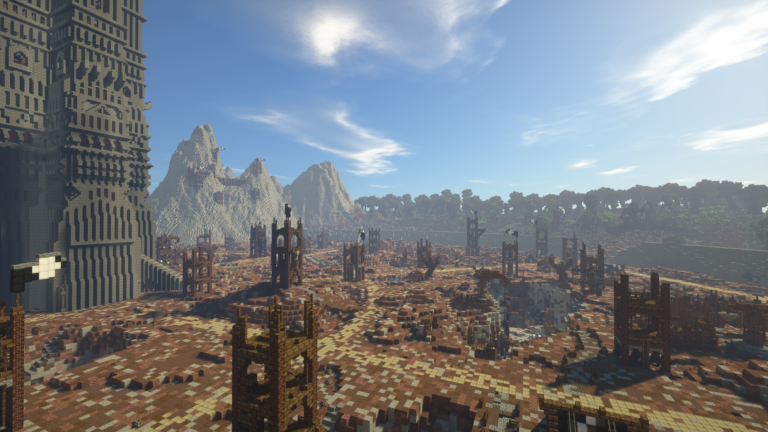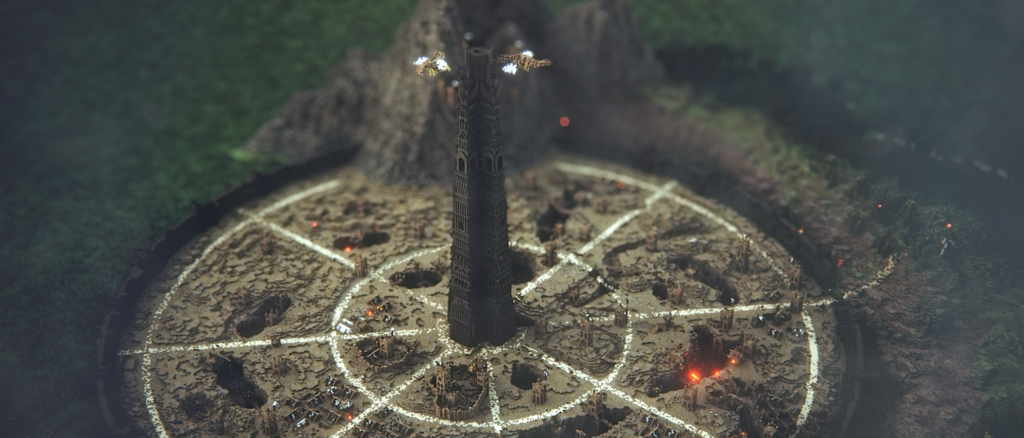 Thanks to all the members of the EpicQuestz Build Team who helped out!
PMC Post: Planet Minecraft post
Resource Pack: Legacy Pack
Project Leader: Tobberz
A full credits board is available in-game.
Thank you to CrankerMan for the render you see to the left.
Do not rehost this download anywhere else.
You may use our maps without permission, but please credit us with a link to this download page.