Elvish Haven of Gondor (2019)
Features & Info
Be sure to check the Tolkien Gateway for some background lore information. We've based our Edhellond early in the Second Age.
Built on version 1.12 (can be used on 1.13 with conversion).
125 buildings spread over 5 levels.
A harbour area with ships & cargo.
A large citadel area at the top of the 5th level.
Every building is fully interiored and detailed.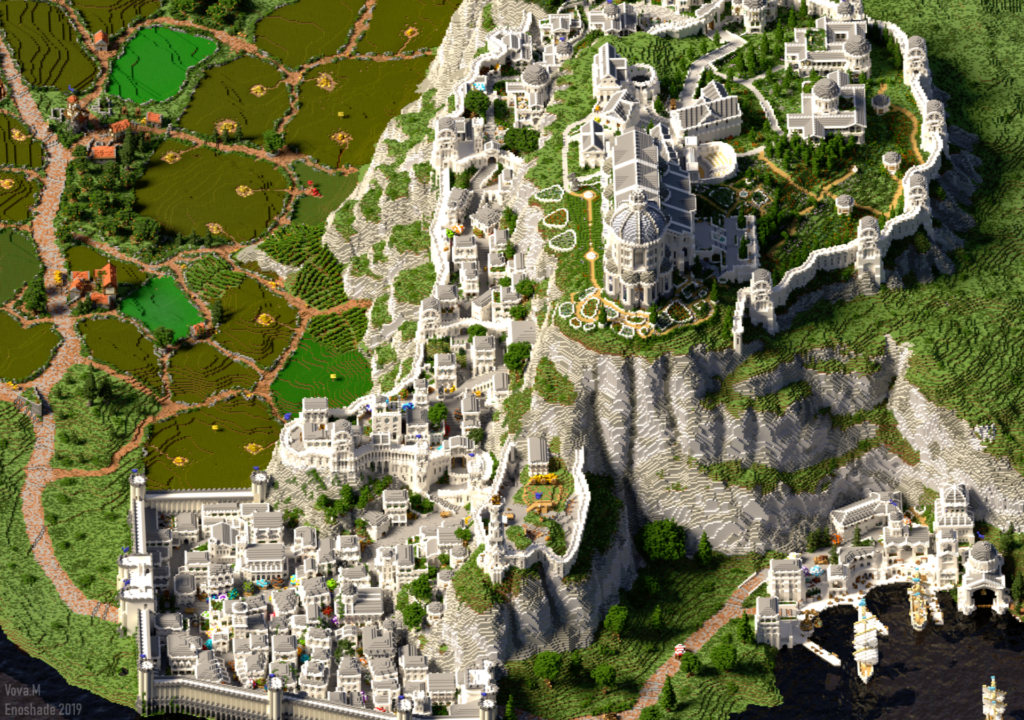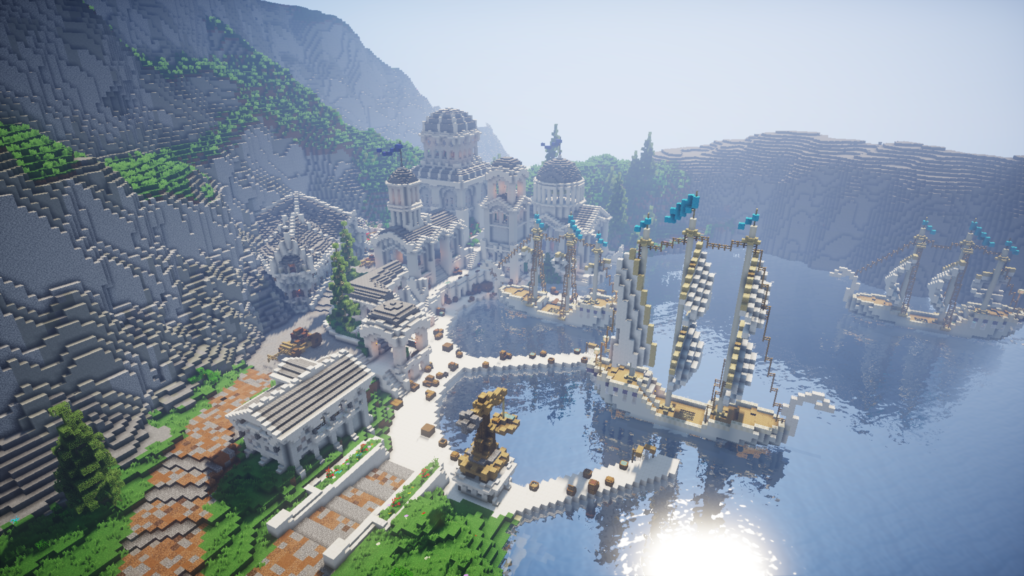 Thanks to all the members of the EpicQuestz Build Team who helped out!
Dimensions: 951×1036
PMC Post: Planet Minecraft post
Resource Pack: Legacy Pack
Project Leader: LimeeFox
A full credits board is available in-game.
Thank you to Enoshade for the renders, and Tobberz & LimeeFox for the screenshots.
Do not rehost this download anywhere else.
You may use our maps without permission, but please credit us with a link to this download page.